Do you have an eagle eye for catching spelling and grammatical errors? If so, maybe becoming an online proofreader is your calling.
Because proofreading requires a highly detail-oriented personality, proofreaders are in high demand, particularly for online businesses. And because you can proofread from anywhere, it's an excellent option for making money from home. In many cases, online proofreaders can even set their own hours and work at their own pace.
If becoming an online proofreader sounds appealing, keep reading for everything you need to know about this work-from-home profession.
What's the Difference Between Proofreading and Editing?
Proofreaders and editors are often thought of as interchangeable, but there are specific differences between the two roles. Proofreading primarily focuses on catching spelling mistakes, grammar and punctuation errors, and typos.
On the other hand, editors may go through the information and reorder and organize it for clarity. They may change or strike out material completely. Editors check and verify sources and change the tone of voice to better match the audience. Often editors and writers may work together through several revisions.
While editors also proofread, proofreaders aren't necessarily considered editors. Both roles are professional and skilled, but proofreading doesn't require as much in-depth examination of the material. Most editors must have a bachelor's degree and sometimes a graduate degree in journalism or English. Explore this post for remote editing jobs.
How Much Do Proofreaders Earn?
According to the Bureau of Labor Statistics, proofreaders earn a salary of $48,770 on average for full-time work. The pay and amount of work vary by the proofreader's availability and workload. A busy proofreader who can maintain several consistent clients or who has training in a specialty area like bilingual or legal proofreading will generally earn more.
What Qualifications Do You Need to Become an Online Proofreader?
Many proofreading and editing jobs require a bachelor's degree or current enrollment in a four-year program. You should also know how to use programs like Microsoft Office and Google Docs and have familiarity with the main style guides including AP, APA, MLA, and Chicago Manual of Style.
If it's been some time since you've been in school, a proofreading course can improve your skills and knowledge and help prepare you for this career.
Caitlin Pyle from Proofread Anywhere offers a free workshop for proofreaders to help you decide if this is a suitable occupation for your personality. In it, you'll learn:
Five signs proofreading is the right career path for you
The freedom, flexibility, and financial rewards of proofreading
How to attract your proofreading clients
You can purchase the online proofreading course here if you're ready to sign up and get started. It takes approximately a month to complete and covers everything from proofreading basics to finding online jobs and managing your workflow.
Where Can You Find Online Editing and Proofreading Jobs?
Whether you're looking for online proofreading jobs, editing jobs, part-time or full-time work, or just a side hustle there are many options for you to explore.
1. EditFast
EditFast is a proofreading service where clients can submit their documents online for proofing and editing. Potential proofreaders must submit a resume and complete several editing tests. Once approved, you'll receive notifications regarding potential projects. EditFast pays the proofreader 40% of the project price, so rates vary by project.
Education: A college degree
Experience: Must have past editing experience
Classification: Independent contractor
2. Wordvice
Wordvice operates worldwide, servicing universities, medical institutions, and laboratories. They hire freelance editors, content writers, translators, and online English Tutors. To get hired, you'll need to submit a resume and complete an editing sample. Pay is commensurate with experience, projects, and knowledge level of the specific topic.
Education: An advanced college degree
Experience: Must have prior experience
Classification: Independent contractor
3. Gramlee
Gramlee is an editing and proofreading company. They offer services for writing projects such as dissertations, essays, novels, white papers, and more. Editors and proofreaders must complete an application that includes a background check and an assessment. Proofreaders are expected to turn documents around within 24 hours during the week (but can set their own hours).
Education: Unknown; may not require a degree
Experience: Unknown; may accept beginners
Classification: Unknown
4. Kibin
Kibin is a smaller company that offers copyediting, proofreading, and grammar services. They work with many students and scholarly organizations to help with essays, applications, and dissertations. Kibin pays proofreaders per word and includes bonuses for deadlines and customer satisfaction. According to a review on Glassdoor, proofreaders earn $4-$10 per document.
Education: Unknown; may not require a degree
Experience: Unknown; may accept beginners
Classification: Independent contractor
5. ProofreadingServices.com
Offering $19-$46 per hour and flexible hours, ProofreadingServices.com works with various clients around the globe. Contractors go through a 20-minute testing process when they apply to prove their proofreading skills and abilities. With ProofreadingServices.com, you can create your own schedule and work full- or part-time hours.
Education: Unknown; may not require a degree
Experience: Unknown; may accept beginners
Classification: Independent contractor
6. Scribendi
Scribendi is a proofreading and editing company based in Ontario, Canada. They offer both in-house and freelance opportunities. Freelancers must pass a screening test and complete an application process. The pay varies by project, but it's competitive, and each project's priced out upfront. They do not hire freelancers from California, Colorado, Hawaii, Illinois, Indiana, Kentucky, Massachusetts, New Hampshire, New Jersey, New Mexico, New York, North Carolina, South Dakota, Washington DC, West Virginia, or Wyoming.
Education: Must have a university degree
Experience: At least three years of experience in editing, writing, or teaching the English language
Classification: 1099 and W2
8. ProofreadingPal
Proofreading Pal offers proofreading services for resumes, essays, books, businesses, and more. According to their website, proofreaders can earn $500-$3,000 a month proofreading documents from home. To apply, you'll need to fill out their online application, as well as submit a resume and cover letter. If you make it to the next step in the hiring process, you'll be required to pass their timed proofreading exam.
Education: Must be enrolled in college with a 3.5 GPA or
Experience: Have a graduate degree with a minimum of five years of experience
Classification: Independent contractor
9. Scribbr
Scribbr hires editors in a variety of languages to proofread and edit academic documents. They are a Dutch company that hires editors from all over the globe. According to their website, editors process, on average, 1,700 words per hour and earn around €20-€25 per hour. You must fill out an application and pass their online language quiz to be considered.
Education: Must have a bachelor's degree
Experience: Must have experience in editing academic texts
Classification: Independent contractor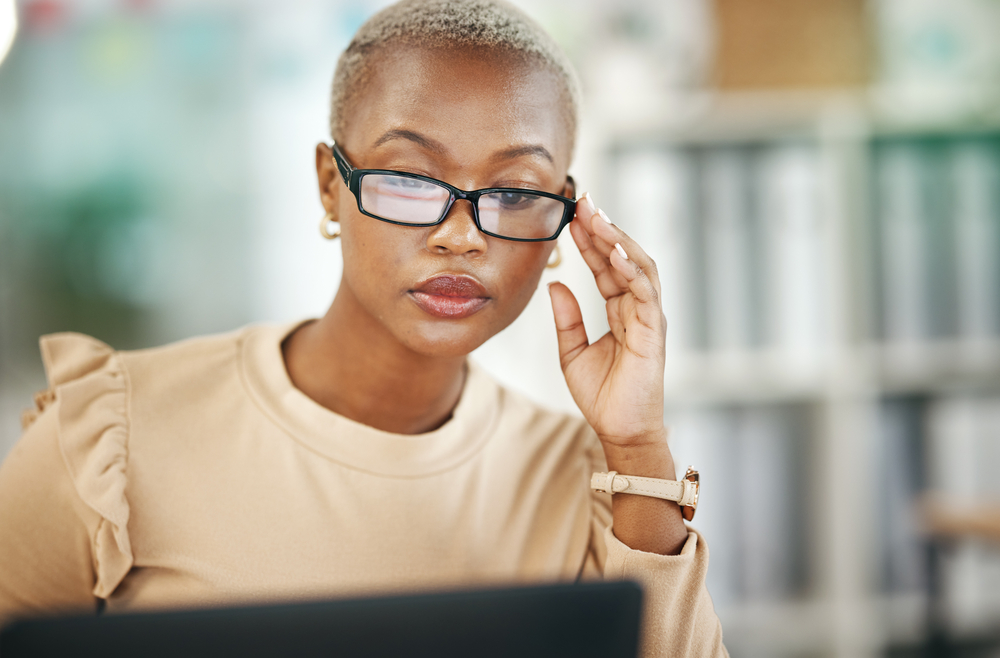 10. Appen
Appen hires individuals for data collection, translation, transcription, and proofreading projects. Once you create your account, be sure to completely fill out your profile to unlock more projects. According to their job listing on LinkedIn, you'll need to have a good comprehension of the English language. They do ask about your education level, but it's unclear if you need a certain level to complete proofreading projects.
Education: Unknown; may not require a degree
Experience: Unknown; may accept beginners
Classification: Independent contractor
11. Scribe Media
Scribe Media offers professional publishing services to people who want to write and publish a book. They often have positions for copywriters ($250 per project), line editors ($0.04 per word), and cover designers ($2,200 per project).
Education: Unknown: may not require a college degree
Experience: Must have experience editing manuscripts
Classification: Independent contractor
12. Express Writers
Express Writers hires copywriters, expert copywriters, social media copywriters, designers, and copy editors. Their editors are paid $15 per hour and must edit a minimum of 3,000 words per hour. For their writing and editing roles, you must be a native English speaker, have impeccable spelling and grammar, and understand best SEO practices.
Education: Unknown: may not require a college degree
Experience: Unknown for editors; they hire three levels of writers
Classification: Independent contractor
13. Focus Forward
Focus Forward offers transcription, translation, marketing research, coding, and proofreading services to clients. For their part-time proofreading positions, you must have advanced to intermediate knowledge of Microsoft Word and Excel, excellent communication skills, and a working computer and high-speed internet connection.
Education: An associate's degree is preferred
Experience: Experience might be considered in lieu of a degree
Classification: Independent contractor
14. Study.com
Study.com hires individuals for lesson and curriculum development, writing, researching, editing, proofreading, and tutoring. For these positions, you can choose your schedule, and you'll get paid twice a month via PayPal. Study.com hire individuals from the US and the Philippines.
Education: No mention of needing a degree
Experience: Prior experience is required
Classification: Independent contractor
Job Boards and Freelance Marketplaces
As you can see, many of the popular editing and proofreading companies require a college degree and experience. So, how do you get experience if no one will hire you? You can try submitting a spec assignment to prove your skills and expertise to a potential client. You can also try pitching and applying for one-off gigs on freelance marketplaces and job boards that don't have as rigid of requirements for proofreaders. Here are platforms and sites to explore.
15. FlexJobs
FlexJobs is a telecommuting job board that hosts a variety of editing and proofreading positions. The nature, availability, and requirements for each position will vary by the assignment and the company. Some proofreading jobs require high skill levels, while other positions are more general and require less experience. With FlexJobs, it's easy to view a variety of positions to assess what you're best qualified for, and they hand-screen all companies so you can rest assured every listing is legit.
16. Fiverr
Fiverr is a freelance marketplace where freelancers can post their services, and business owners can shop around to find a freelancer to complete their projects. Initially, Fiverr worked on the premise that each service was only $5; today, they have expanded how much freelancers can charge for their services ($5-$10,000). With Fiverr, it's free to join, and whatever you decide to charge for your proofreading services, they'll keep 20% of the total price.
17. Kelly Services
Kelly Services is a staffing agency that offers a wide range of temporary and temp-to-hire jobs. Their virtual jobs include proofreading and editing services for a variety of industries and businesses. Listings will vary based on skills, experience, and the nature of the position. Proofreaders can find virtual work in the US and beyond.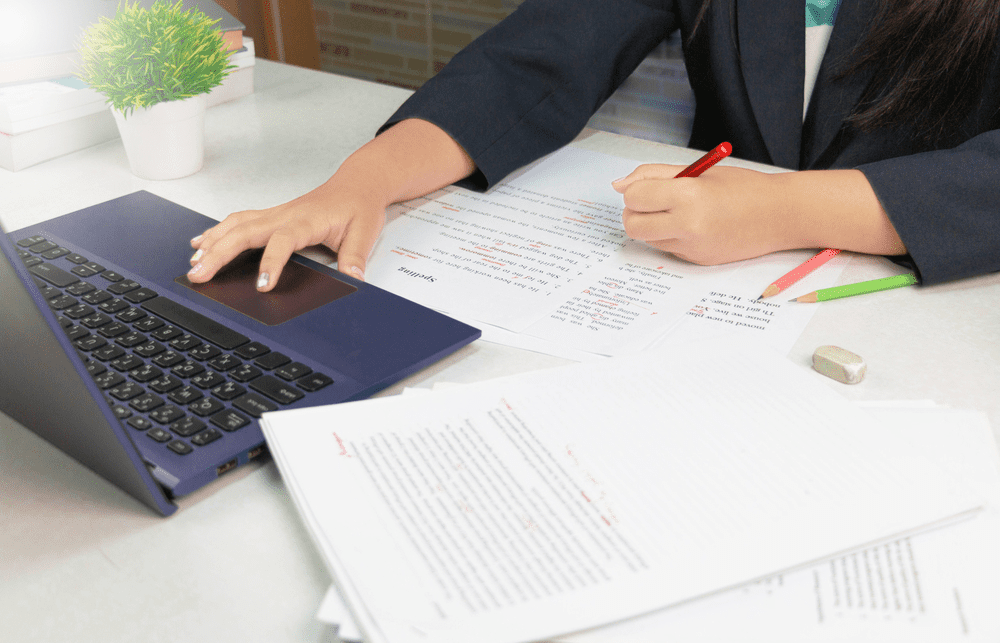 18. Randstad
Randstad is a US-based staffing agency that allows you to search for remote temporary, contract, temporary to permanent, and permanent roles. Since Randstad covers all types of positions, you'll need to search for keywords: proofreader, proofreading, editing, copy editor, and editor. Positions, as well as requirements, will vary greatly from client to client. To help speed up your search, you can sign up for emails for the types of positions you're searching for.
19. Robert Half
Robert Half is a US-based staffing agency that hires permanent, contract, and temporary workers for in-person and remote roles. Like Randstad, Robert Half hires in many different areas, so you'll want to search a few different variations of your keyword. You should also explore all jobs that come up in your search results. Often the title of the job is in a different area like writing, content coordination, project assistance, or marketing, but it includes proofreading as part of its role.
20. Upwork
Upwork is a freelance marketplace that offers a variety of projects, including proofreading and editing. Once you complete your profile on the site, you're paired with your ideal jobs. You can also search through clients and respond to invitations directly. Rates vary by project and client, and the rates are disclosed upfront. Some projects are hourly, and others offer a fixed price.
21. Guru
Guru is a freelance platform where you can create an account to showcase your freelance proofreading services, or you can bid on existing projects. The projects you'll find on the site vary and include everything from editing blog posts to proofreading speeches and editing screenplays and e-books. Guru has different membership levels for freelancers, which include a free membership plan with a 9% job fee rate and a max of 10 bids per month. For all the different plans and benefits of using Guru, go here.
How to Start a Freelance Proofreader Business
Starting your own proofreading business gives you the option to work the hours of your choosing, set your own rates, and work entirely from home. You don't need a college degree if you start your own business. You can grow with your clients and even offer additional services based on your skills and experience.
While keeping up with deadlines and building up your client base are challenges, there are plenty of resources to help you get started with your freelance proofreading business. The Editorial Freelancers Association is a professional group offering job listings, resources, education, and connections to other proofreaders in the industry.
Ready to Start Your Proofreading Business?
Here are some common steps you'll need to take to start your own proofreading business.
Get the proper proofreading training if you need it.
Write your business plan — You can grab our free business plan template here.
Determine your proofreading niche (academic, legal, medical, authors, bloggers, copy editor, etc.)
Build your website and set up your social media profiles.
Set up your communication channels, workflow processes, and how you'll accept payments.
Starting pitching clients, I suggest making a list of 100 people and companies you'd like to work with, then pitch 2-5 people a day until you're fully booked up.
Keep track of your income and expenses and pay your quarterly self-employment taxes.
Is Becoming a Proofreader Right For You?
If you enjoy reading and writing and you're a stickler for correct usage of the English language, proofreading is a great work-from-home job. Since you'll likely be working as a freelancer, you'll also have the bonus of being able to work a flexible schedule, which is good news if you're trying to balance caretaking duties with making money. If you're unsure if a proofreading career is the right option for you, be sure to check out Proofread Anywhere's free workshop.
Originally published August 7, 2017. Content updated August 2023.